Explore App State
---
Explore our Boone campus with a guided campus tour by a current student. Experience our beautiful location and learn more about the App State Community. We look forward to welcoming you to campus!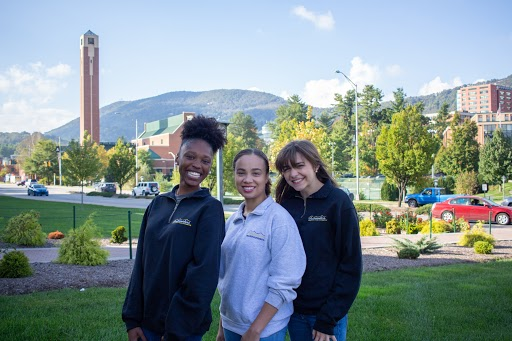 ---
Get a feel for campus without ever leaving home! Info sessions include live presentations with the ability to ask questions about general App State facts and figures, the admissions process, resources and so much more. Options for first-year stdents, transfers and parents.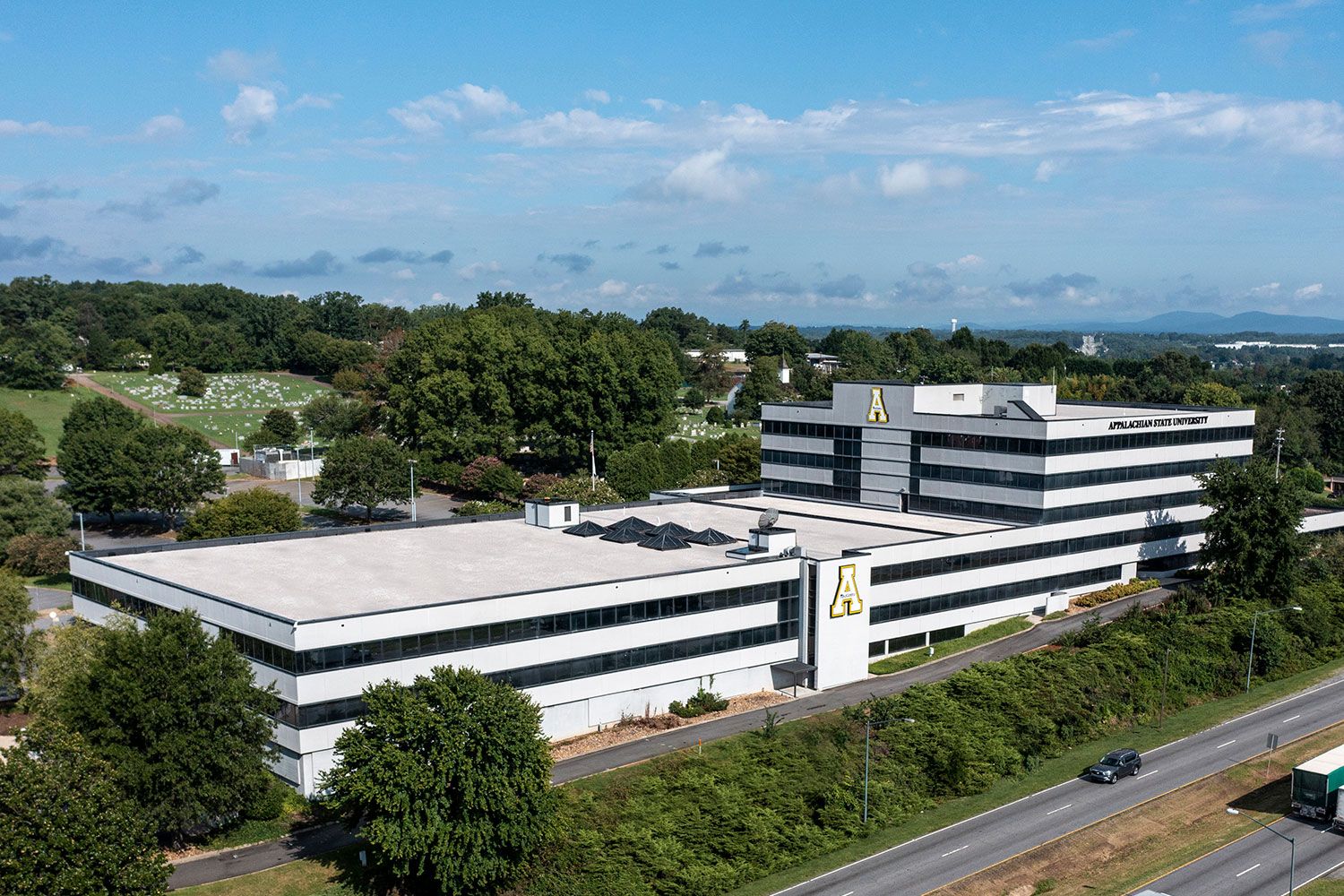 Our Spring Open House is your opportunity to experience App State's Boone campus! Meet faculty and current students, and learn more about financial aid, scholarships, the admissions process, and what student life at App State is really like.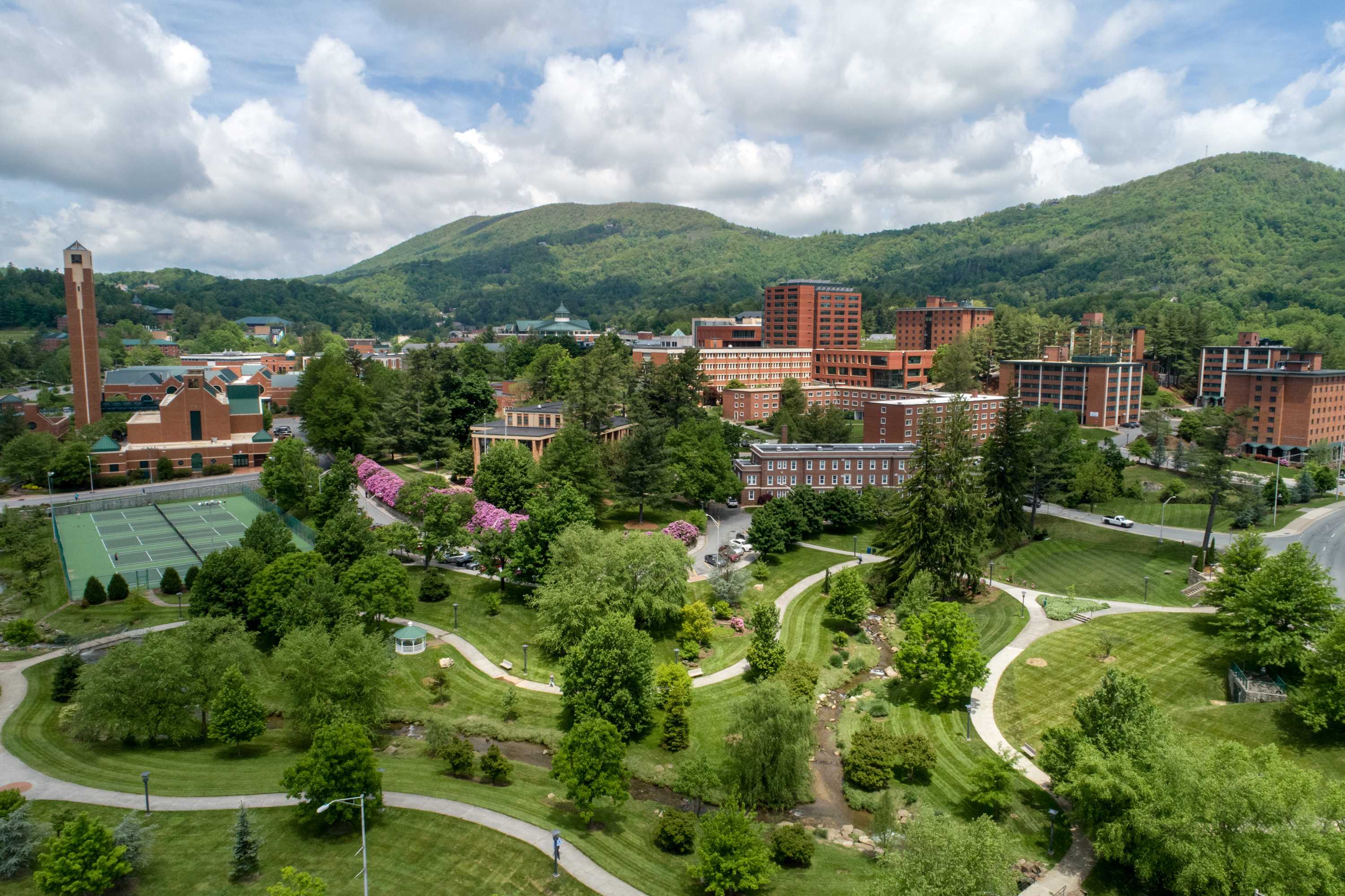 ---
Explore campus from wherever you are. Click through an interactive presentation to discover App State through 3-D photos.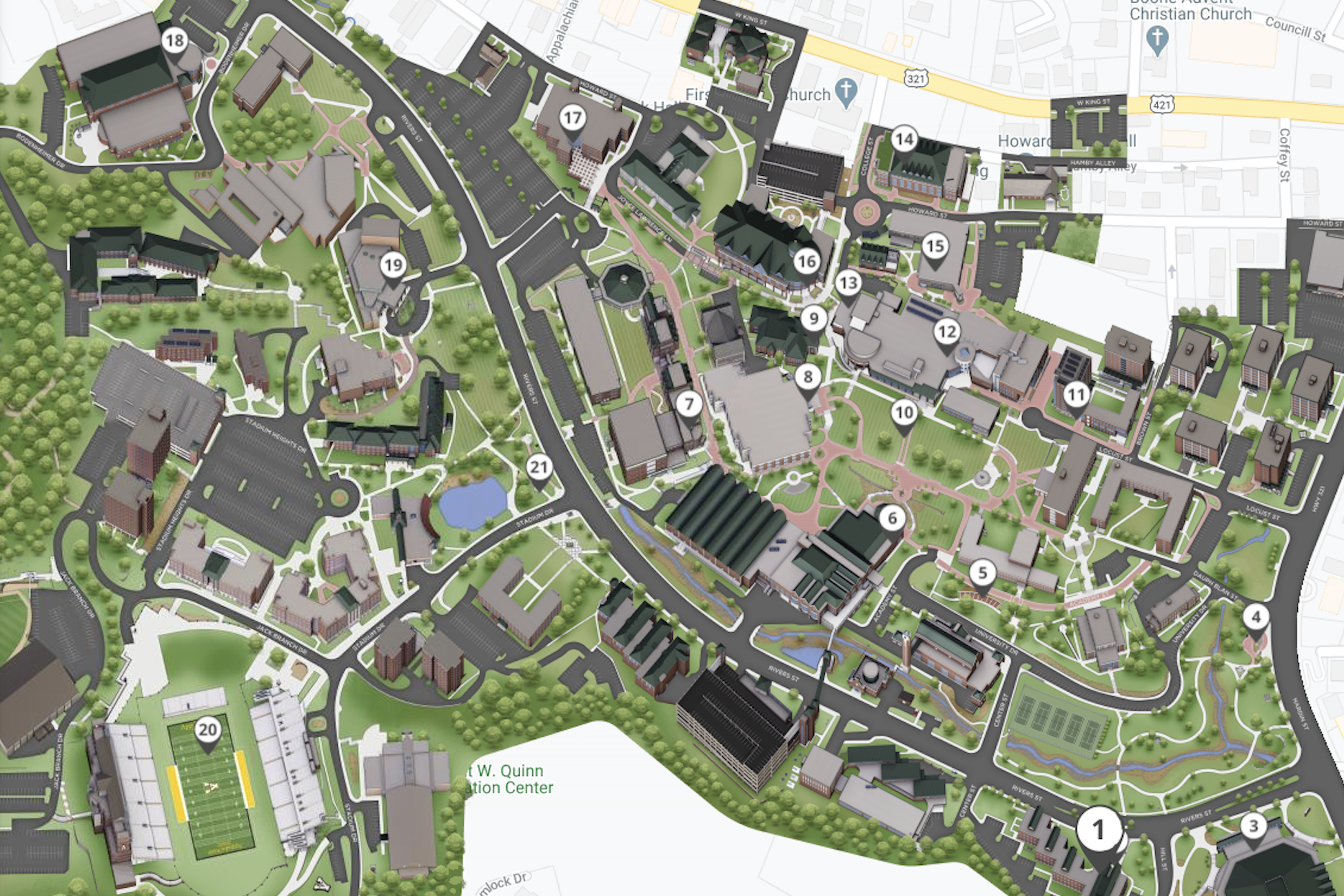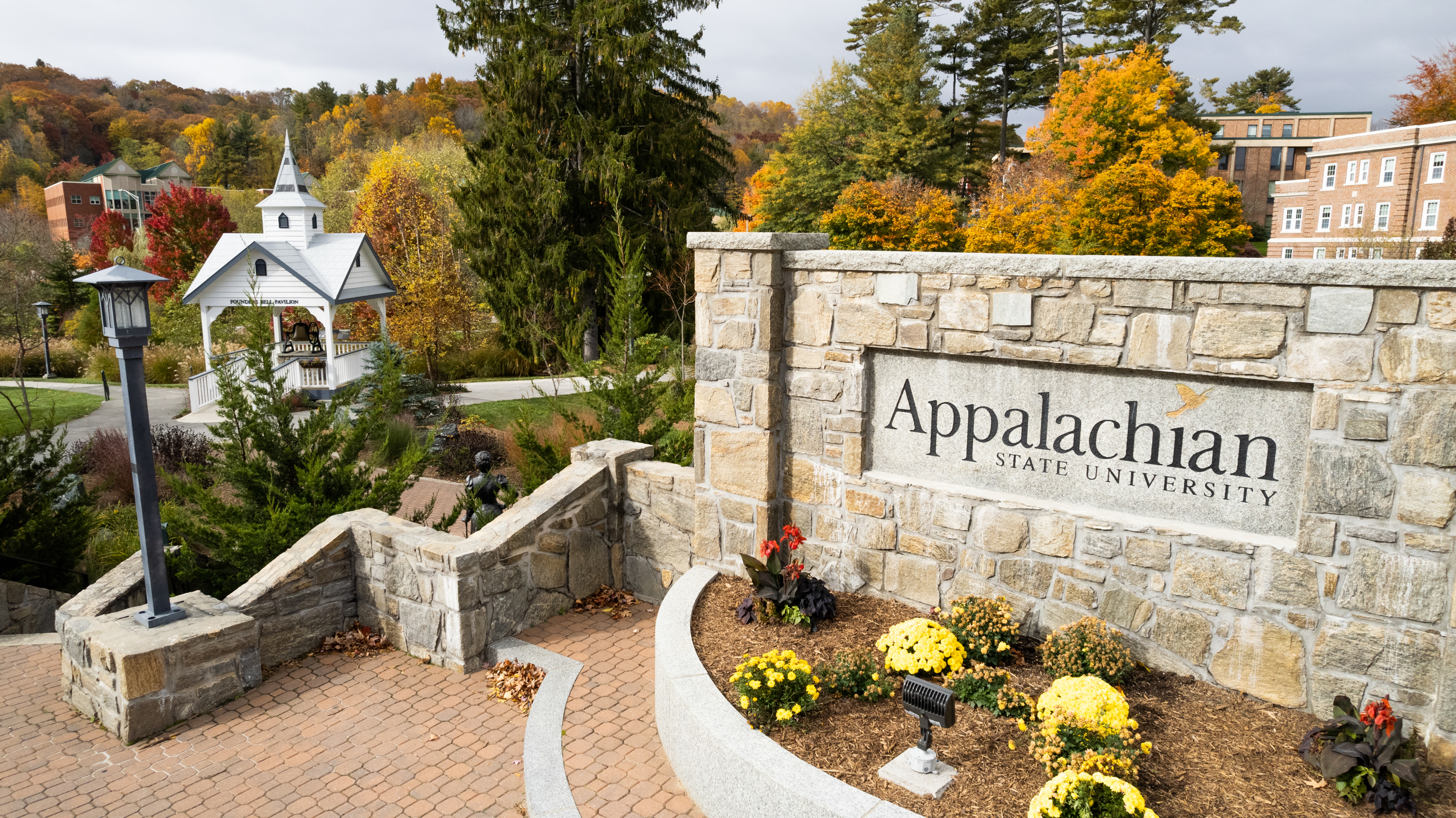 Whether you have confirmed your enrollment, are still weighing your options or are just starting your college search, these chats are a great opportunity to get all your questions answered.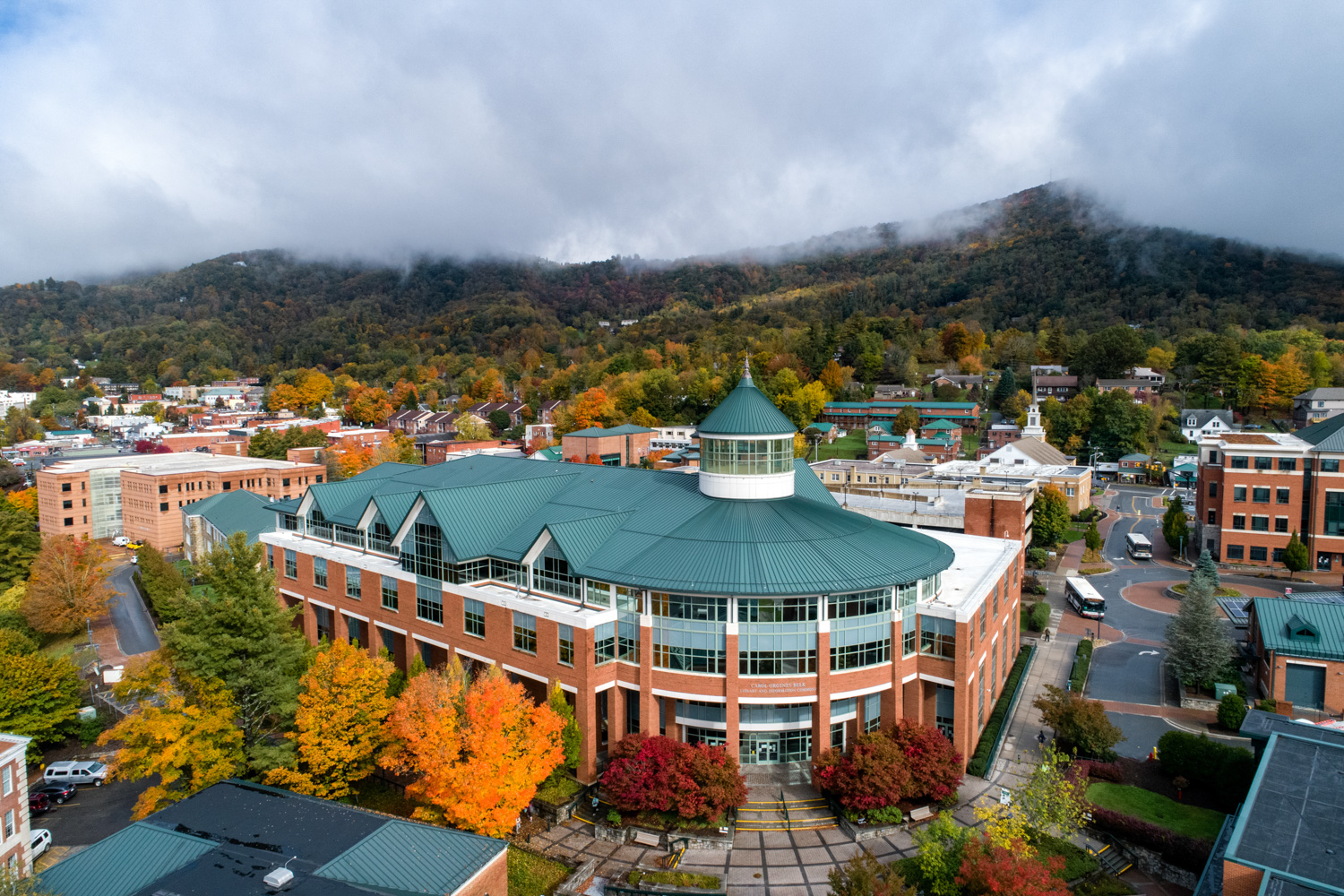 App State is committed to achieving and sustaining inclusive excellence for its campus community. Learn more about our campus community through one of our Diversity Events hosted by the Office of Admissions.
Visitor Parking
Visitor parking for campus tours and events is located in the Rivers Street Parking Deck. You will use the AMP Park app to park on campus. Download the app prior to your visit and note your license plate number. A promo code will be provided by Admissions for a discounted parking fee.
*Note that certain events may have different parking instructions than above. Check your email prior to the event for more details.
Accommodations
On-Campus experiences:
Individuals who need accommodations on the basis of disability, should contact the Office of Disability Resources a minimum of 10 business days prior to the scheduled visit.
It is recommended that guests with limited mobility work with a medical supply store or pharmacy for short term wheelchair or mobility device options/rentals as wheelchairs or other personal mobility devices are not provided on campus.
Pets will not be allowed to join any campus tour. Only Service Animals as defined by the Americans with Disabilities Act (ADA) are permitted. Individuals contact Admissions if being accompanied by a Service Animal.
Virtual experiences:
Admissions will utilize auto-captioning for virtual experiences within applicable platforms. Individuals who need real time captioning, or other accommodations on the basis of disability, should contact the Office of Disability Resources a minimum of 5 business days prior to the scheduled virtual experience.
The following admission presentation recordings are available with closed captions included: First Year Admissions Information Session, Transfer Admissions Information Session and Next Steps for Admitted First Year Students.