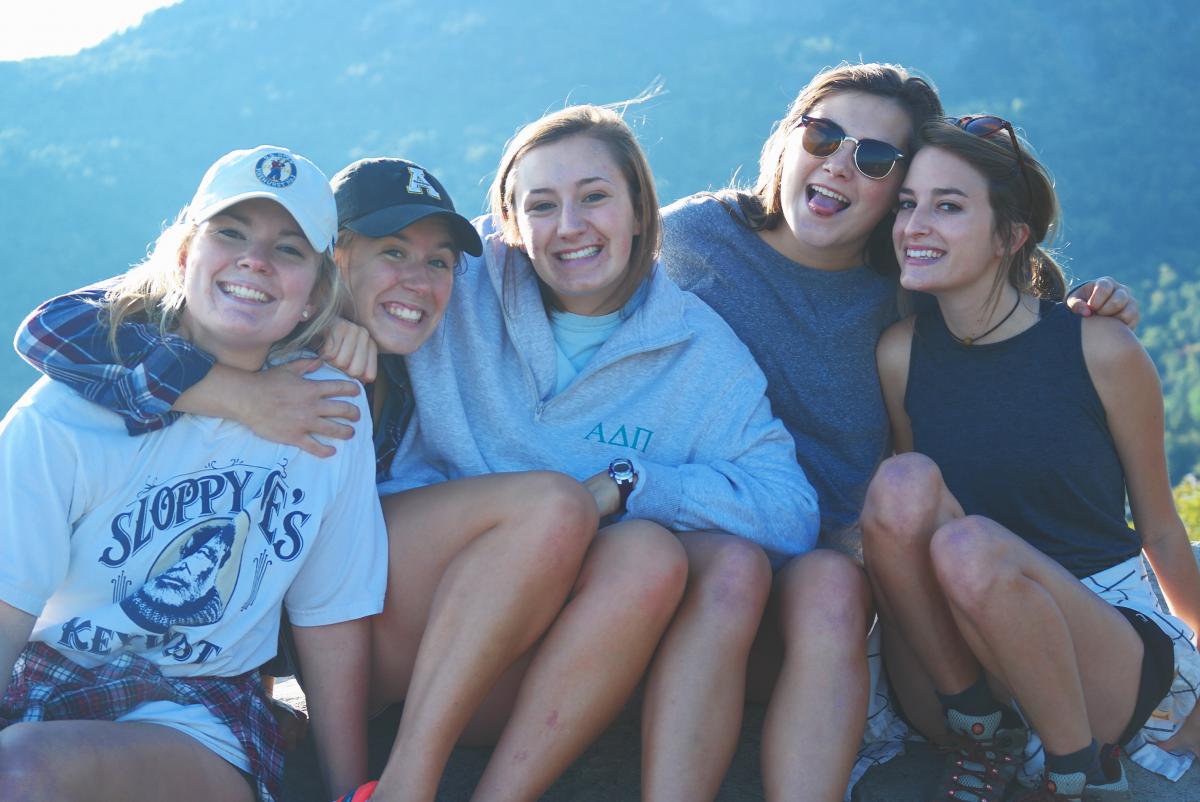 About this time two years ago, I was frantically finalizing my college applications; the stress and anxiety of moving away from my home of 18 years was consuming me.

How hard was it going to be to adjust to college classes? Would I fit in and make friends right away? Would l I get along with my roommate? How hard was it going to be to say goodbye to my family? These are all the questions that consumed my thoughts.
As a few months passed by, I started receiving acceptance letters and the excitement and anxiety began to grow. Out of all the letters that I received, one grabbed my attention: "#AppSaidYes." Although I have only been a part of this Appalachian family for just over a year, I can honestly say that Appalachian was by far my best yes.
There truly is no place like Appalachian; its beauty is indescribable. Not only is campus literally in the middle of the mountains, but the Blue Ridge Parkway is right in your backyard. Whether it is going on a long hike, rock climbing on large boulders, jamming to music while driving down the winding roads with the windows down or even eating pizza while watching the sunset (yes, I have done that plenty of times), the activities here in Boone are endless. Appalachian State is located in one of the most beautiful areas in the country. When days become stressful and overwhelming, I am able to look around and immediately feel at peace.
Boone is home to some of the most genuine people I've ever met. Whether it's "the locals" or students, the people here create such an open and inclusive atmosphere. Appalachian has a wide variety of people from different places (around the state, country and world!), with different backgrounds and different values. This diversity of thought and people is what makes Appalachian so unique. Whether it's students debating opposing philosophies in a classroom, participating in community service for different causes, or simply running in a herd across campus at 7:59 a.m., just in time for an 8 a.m. class, there is something that unifies us all – we call it the Appalachian family.
I could continue to write all about why I love Appalachian, because this school is honestly inexpressible. When I look back at all the fears that I had as a senior in high school, I can't help but laugh. Although I do have a home in Charlotte, I have created a second home for myself in Boone. Even though I am only a sophomore, I am already dreading the day I graduate and say goodbye to this amazing school. The classes I've taken so far have challenged me and turned me into a better version of myself. The people I've met have already made such impact on my life.
Two years ago Appalachian said yes to me, and two years ago I said yes to Appalachian, and it is the best decision I have ever made.





Jennings Cool
Sophomore, public relations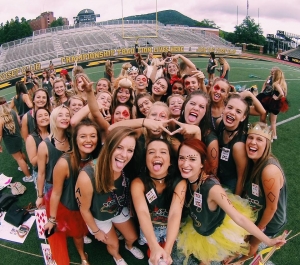 Tags: