Giving back to the community, especially in the High Country, is something that everyone should explore. You can volunteer anywhere. From your home, your neighborhood, or almost any setting around the world, get out and give a helping hand
You should volunteer doing something you enjoy or are passionate about. I love animals, especially dogs, so taking every chance I get to spend some time with man's best friend is worth it. As a result, I volunteered at the Watauga Humane Society. Seeing the smile on a dog's or human's face and the impact that you are making on the community is incredible. Being involved in the town where I have spent three years of my life, is something that is priceless and valuable. There is no dollar amount on volunteering and there never will be. Volunteering is worth way more than any money you can get from another line of work.
No matter where you volunteer, it allows you to get involved with new things and develop technical, social, and academic skills that cannot be earned in a classroom environment. Whether you're helping at your local library or tutoring underprivileged kids, volunteering allows you to experience different environments and situations. Volunteering expands your horizons and allows you to connect to your community and make it a better place. Making the High Country an even better place is something that I highly recommend!

Timothy Mills
Junior, accounting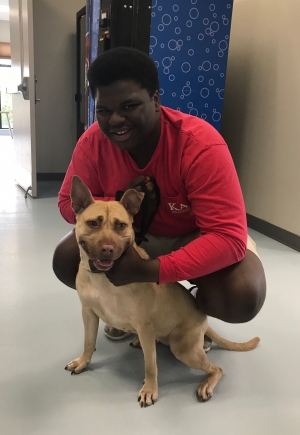 Tags: