One of the hardest adjustments new students have to make when coming to college is learning how to deal with the workload that comes along with being a college student. In high school, everyday you have the same schedule, which makes it easy for students to find time to do your school work; however, in college, your schedule often differs depending on the day. Yes, your workload is heavier in college which will occupy more of your time, but you still have all the freedom that was not there in high school. Learning how to manage your time can be a really difficult thing; however, if you are conscious of this, you are more likely to be successful.
College eliminates the structure students are used to during high school, but this does not mean you are less busy. Appalachian State has so many exciting and interesting things to get involved in, which is something every student should look into. All of these opportunities add more to your plate, but it will challenge you to learn how to schedule your time wisely and in a productive way. Personally, I try to get most of my schoolwork done during the day because that is when I have the most focus and am the most productive. I take advantage of the breaks I have between my classes to work on my assignments while I am still on campus.
Along with using the breaks between classes, another way to manage your time is to make to-do lists for each day. I make a to-do list every day in my bed before I got to class. I write down the simplest tasks so I can cross it off and feel accomplished. Having a complete list of what you have to do each day helps you stay more organized and manage your time wisely. It is also a great feeling when you can look at your to-do list and see you have crossed everything off during that day.
College is an amazing experience, but can sometimes feel a little intimidating because of the workload; however, if you focus on your time management skills, it will make everything easier in the long run.


Hannah Emerson
Senior, history, secondary education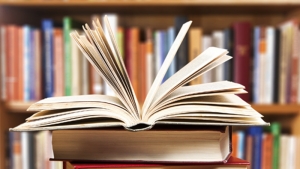 Tags: