As many of you may know, Appalachian State offers a wide variety of opportunities to study abroad. Everyone should have the option to broaden their horizons and perspectives and be able to travel when they are young. Studying abroad is also a great way to experience your education in a different atmosphere and experience another culture other than their own.
The great thing about Appalachian State is that the Office of International Education Development offers so many study abroad programs. There are numerous countries with programs available to study in--it all depends on what program fits best for you and where you would like to go! There are programs located in Central and South America, Europe, Africa, Asia and Australia. With so many options to choose from, there is no doubt you will be able to find a program of your interest thats suits you academically and financially. The study abroad programs also offer scholarships and financial aid to assist in the funding; the Office of International Education and Development will do everything they can to help you!
If you are studying a specific language, going abroad is also a great way to expand your knowledge on the language and improve your reading, speaking, listening and writing skills. Being in a different country also opens you up to cultural diversity and understanding different cultures.
There are so many benefits of studying abroad, and all the knowledge and perspective you will gain while doing so is incredible! Additionally, you will be able to travel and explore so much while studying abroad. After your experience, you will definitely come back more open minded and academically enriched! Studying abroad is an exciting and life changing experience that everyone should have the opportunity to be a part of. Learn more about studying abroad.


Emmie Smith
Sophomore, journalism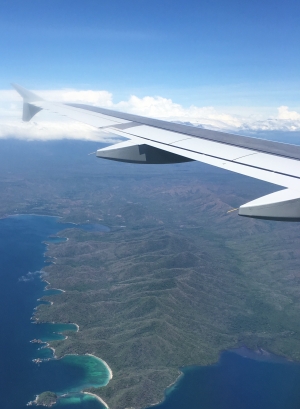 Tags: