Let me start by saying, staying active is NOT an issue on Appalachian State University's campus. With the hills from building to building and the long walk from Walker Hall to Sanford Mall, you will stay active without even trying. However, for those people who would like to take that extra step to ensure they are truly living a more active life, the campus as well as the surroundings provides plenty of opportunity to keep low impact ways.
Hit the gym
Appalachian has three on-campus gyms that have various types of workout equipment for people at various levels of their fitness journey. Each gym has a completely different environment that you can try out and see which one best fits your needs.
Go on a walk around the campus
The simplest way to stay active is to check out the entire campus. Taking the time to walk around and see where everything is located is very important as a student. Knowing exactly where you are going during your short 10 minute break in between classes also eases some of the stress. In addition, you could also find your way to King Street to do a little shopping.
Take a hike on the Parkway
With the Blue Ridge Parkway being 15 minutes away, taking a drive with your roommates to go for a hike is completely worth it. From 1.5 miles to 10 mile hikes, the parkway offers a variety of outdoor excursion opportunities, so pick your level, and go for it!
Take a class at a fitness center
A huge perk of our on campus fitness centers are the FREE fitness classes! You can take anything from kickboxing to cardio dance to spin classes. There are so many courses you could choose from, and they are completely free of charge.
Staying active on our campus is easy because a workout is practically built into our everyday lives. You don't even have to work that hard for it. Take the time to enjoy the things our campus has to offer because you only have four years to do it!


Elizabeth Faile
Senior, marketing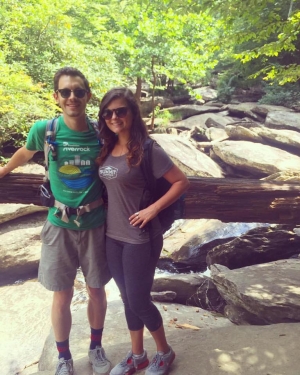 Tags: