As many of you may already know, Boone is known for many scenic attractions such as the Appalachian Trail, beautiful overlooks on the Blue Ridge Parkway and many other hiking opportunities throughout the area.
Personally, I love to go to an overlook off the Blue Ridge Parkway to see a sunset. Some popular spots include the following: Calloway Peak, Thunder Hill and the firetower. There are also times when you come across a great overlook or a spot to view a sunset when you least expect it.
The Blue Ridge Parkway offers many opportunities to explore and see the beautiful nature and mountains of Boone as well! If you go on 321 headed toward Blowing Rock, within about five minutes you'll come across a sign that will lead you to the parkway! Popular hiking spots you can access from the Blue Ridge Parkway include the Linville Gorge Trail, Upper Creek Falls and Stone Mountain State Park.
Did you know the forests in Boone, NC are classified as temperate rainforests? While adventuring and spending your time in Boone, you will come across lots of wildlife including deer, squirrels, turkey, gophers and many species of insects such as colorful butterflies (maybe some bears if you're lucky). You'll also see a lot of plant species and many different varieties of trees.
The best time of year to see the scenery in Boone would either be during the summer or fall seasons. In the summer, the forests are very lush and green. The fall is also a popular time to visit Boone because of the beautiful changing colors of the leaves. Both are peak seasons, and the town of Boone will most likely be packed with tourists viewing Boone's attractions; however, it is definitely a trip you won't regret!
Along with scenic attractions, Boone also offers many other exciting outdoor activities such as the following: fishing, biking, camping, winter sports, waterfalls, water tubing and parks. Here's more information to plan your trip and activities in Boone!


Emmie Smith
Sophomore, journalism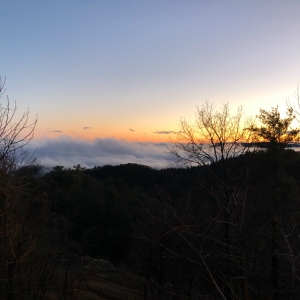 Tags: