Ever since move-in day freshman year, I have been welcomed by Appalachian State with open arms. Aside from the beautiful views and adventurous atmosphere, the Appalachian faculty and staff has been more than helpful with every aspect of my educational career. I feel extremely blessed to have had the open-minded professors, advisors and counselors that have my best interest in mind.

Just recently, I was admitted to the Reich College Of Education as a special education major. Becoming a teacher has always been a dream of mine, and the RCOE is making that dream come true. Coming into the RCOE meant I would receive a new advisor. I was a little nervous at first to meet a new person that would guide me through the rest of my college career; however, after my first meeting with my new advisor, I felt confident and at ease. This was the same feeling I had after my parents left me at Appalachian after move-in day freshman year.
After leaving every class, I feel confident that by the end of my college career, I will be fully prepared to create the best learning environment for my future students. I feel confident in saying every faculty and staff member in the RCOE will be by your side with every step you take. I am sure the RCOE is preparing me to be the best teacher I can be, and I am certain that if you want to be a teacher, the RCOE at Appalachian is the place for you.


Breezy Howe
Junior, special education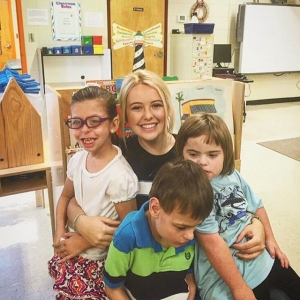 Tags: