When most students come to college, choosing the ideal major is daunting. Unlike other campuses, Appalachian State University has plenty to offer when it comes to professional and personal growth. From the Walker College of Business to the College of Nursing, every student has the opportunity to excel in whichever career path they decide to follow.
Appalachian's Career Development Center mission is to encourage students to explore career paths, identify and develop skills, and pursue experiential opportunities. Their vision is that each member of the Appalachian community will be empowered to achieve lifelong professional success. The Career Development Center serves all students and alumni pursuing various future professional endeavors. Their services include resume reviews, career counseling, job and internship search assistance and other tools to achieve life and professional success.
For me, being an Accounting and Professional Selling Undergraduate Student, the opportunities presented within the WCOB for students who want to go into the business field are exponential. Career and Internship possibilities are countless and available to all students. Business Connections and workshops are always available. There are several recognized clubs within the WCOB and being a member of any would provide a tremendous amount of knowledge in any field of study you want to go into.
I hope that any future Mountaineer takes the opportunity to visit any Career Development Center for their intended major located on campus and explore the various opportunities that they have available to them.

Timothy Mills
Junior, accounting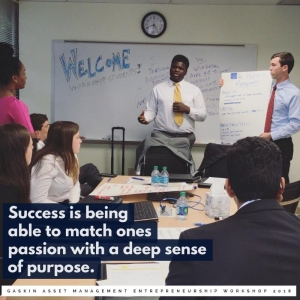 Tags: