This summer I had the opportunity to intern in New York City, New York, for the company Radha Beauty in their finance department. Finance is my major here at Appalachian State University. I decided to pursue this major because I love being able to come up with new ideas to help companies grow financially. Being able to be in the 'real world' for three months was definitely one of the best experiences of my life. Specifically, living in a city like New York, where there is always something to do.
Every morning I had to wake up at 7:30 a.m. to catch the subway and be on time to work. It was usually packed with people that were commuting from where I lived in Brooklyn to Manhattan. It was a total different experience to see people from all around the world in one city. I really enjoyed the diversity of food that I found in New York. My favorite food was Brazilian steak. My co-workers were really nice and were always trying to teach me something new. I learned a lot about the cash flow of a company and how new ideas for new products come together before they are launched to the market.
Being back to Boone, I can definitely feel the change from a big city to a small southern town. I am glad to be back for my junior year with all my friends and excited to keep learning about big financial world that we live in.

Daniel Flores
Junior, finance & banking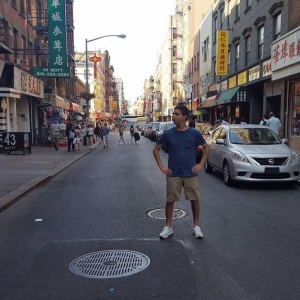 Tags: