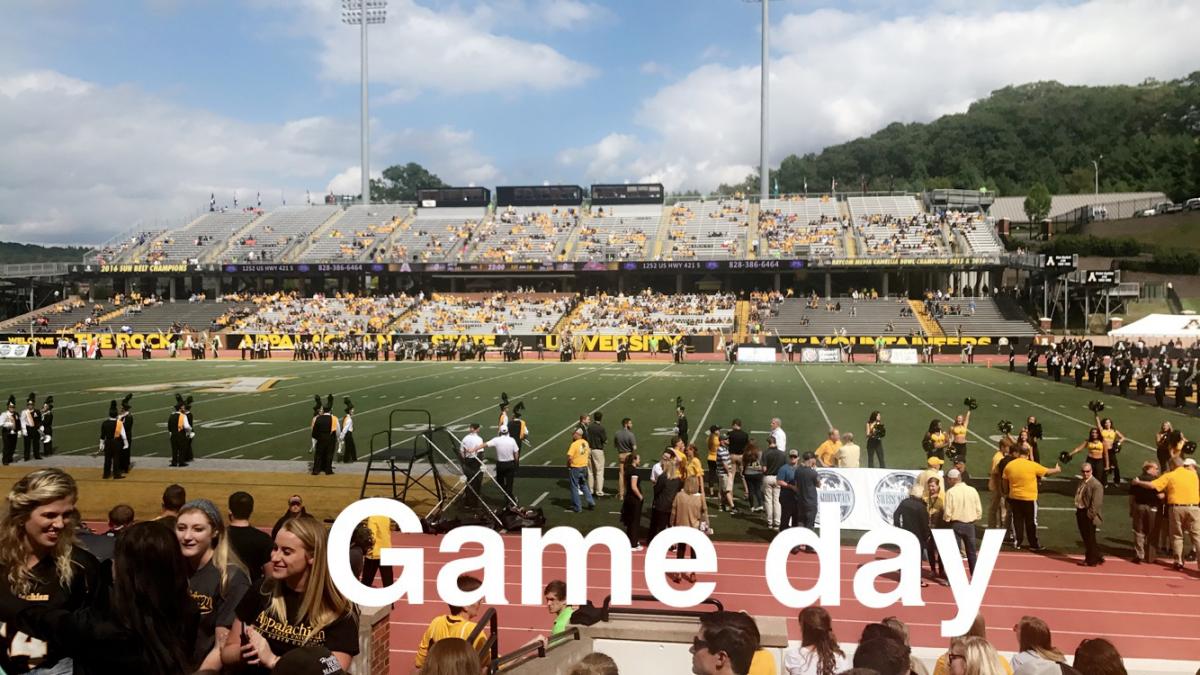 On September 9, I attended my first Appalachian State football game! Transferring from Coastal Carolina, that didn't even have a football team, this first game was a big deal for me. First off, tailgating was very different. Everyone was spread out on different areas of campus, and there seemed to be a lot of alumni and parents present. Second, the stadium bleachers were filled with so many people, that parts of the student section had to sit somewhere else. Lastly, the entrance of the football team was so exciting; Yosef fired a gun and the cheerleaders ran down the field with flags that read APP STATE. Most importantly, you could really feel everyones excitement and pride as the team lead us to a 54-7 victory.
My favorite part of the game was the entrance of the team. Everyone was so excited and cheered so loud. The team was also in good spirits as they danced to the music on the sidelines and tried to hype up the crowd whenever they scored a touchdown. I honestly couldn't believe all the chants that the student section did. For example, when our team kicks off to the opposing team, everyone puts their hands up and yells, "OH," until we kick it off which receives an "UMPH" from the crowd. Also, the cheer and dance team lead cheers, such as, "Go App, Fight App, Go, Fight" and so on. It made the game so special to see that crowd interaction.
My first football game at App State went above and beyond my expectations for what I thought a college football game would be like. It really makes you feel at home, standing amongst your peers cheering for the same victory. It gives you a sense of pride and shows you what team spirit really is. Go Mountaineers!




Justina Ruscio
Sophomore, management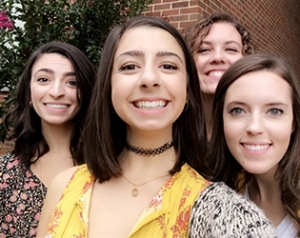 Tags: