During the summer of 2016, I had just received an associate's degree from my community college where I created many friendships. I then was thrown into a world of uncertainty with no familiar faces when I transferred. At least, that is what would have been the case without Appalachian State University's fantastic attention to transfer students.
That summer, I attended Trailhead Academy, where I made many friends who were also transfer students. This opportunity made App State feel more like home. I also attended First Ascent: a four-day, 20-mile backpacking trip in the North Carolina mountains. During this trip, I met another group of transfer students who quickly became my friends. Attending these events made the transition to App State a very smooth and enjoyable experience. I highly recommend all transfer students take advantage of these opportunities. By having these experiences, I formed a social circle before moving on campus.
When I applied to live in a Transfer Residential Learning Community (RLC), I did not know what to expect. As it turned out, the majority of the students who attended Trailhead Academy and First Ascent also lived in my dorm. By having all of these friends close by it made my first year very enjoyable; I felt right at home! Thinking back, I firmly believe I would not have had the same college experience if I had not lived there.
Along with the friends I made over the summer, I met amazing people who lived on my hall. We constantly went hiking together, we ate meals together, and we all hung out frequently. I cannot imagine what my college experience would have been if I had not made the relationships with those who I met on my hall; we practically did everything together.
I will always remember my transfer experience, and I highly encourage all up-and-coming transfers to take advantage of the transfer student opportunities App State has to offer.


Cody Snow
Senior, advertising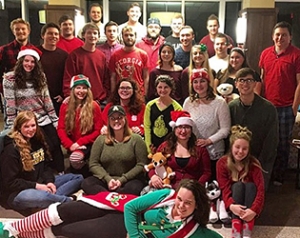 Tags: