Before I came to App State, I really had no idea about the surrounding Boone area. However, for the past four years, I have been discovering new places to go and things to do. This little mountain town has so much more to offer than I ever thought possible. Freshman-year-me definitely wishes I knew about all the different activities that happen each week in Boone, so here's a list of my discoveries:
Monday: I have always heard that there is nothing good about Mondays. While this statement is both relatable and usually accurate, I find myself looking forward to these days for a delicious reason. Town Tavern in Blowing Rock, which is only a short drive from Boone, offers 45 cent wings every single Monday. Not only is the food there incredible, it is also a great place to hang with friends. You can sit outside, play some cornhole, and even watch the game on one of their many televisions while chowing down.
Tuesday: The best kept secret in Boone is definitely bowling at 10 High Country Lanes. They have specials almost every day of the week. For Taco Tuesday, you can get three games, shoes, three tacos and a drink for only $22. This is such a steal!
Wednesday: Wednesdays are by far my favorite days in Boone and if you love Chick-fil-A as much as I do, they'll become your favorite too. College night happens on this day which means that students eat even cheaper at this restaurant than normal. Simply bring your student ID with you between 5 p.m. and 8 p.m. to receive either nuggets or a sandwich, a large fry, and a large drink for under five dollars. If you aren't wanting Chick-fil-A, don't worry! Head on over to The TApp Room for $2 tacos.
Thursday: Some of the hardest decisions of my life happen on Thursdays. This is because both TApp and The Cardinal have burger specials! Head to TApp if you want to spend $6 on a traditional burger. The Cardinal is the place to be if your tastes are more exotic. They have everything from elk meat to beet burgers.
I highly suggest taking advantage of these deals throughout the week. They are what have made some of my favorite memories, without breaking the bank.


Rachel Jurney
Senior, marketing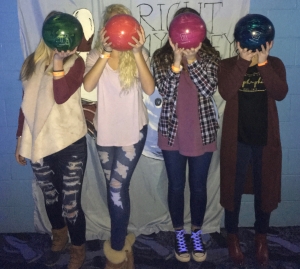 Tags: