College is not only the place where you get a higher education to better yourself and have better future, it is where you start making big life decisions by yourself. One of those major decisions will be have to be taken after your freshman year. After your first year in college you decide whether to continue living on campus or rent an apartment with your friends.
They are both good options depending on the kind person that you are. Obviously, if you decide to live on campus, you have to share room with someone else. However, a benefit is you live right on campus and can wake up five minutes before class begins. You also don't have to cook for yourself because you have the dining hall that is open all the time.
However, living off campus is also really good, because you have your own room and space. Plus, most of the time you get to choose to live with your best friends. You can also cook your own food and become a professional chef!
They are both great options, it all depends on what kind of person you are and what you enjoy the most!

Daniel Flores
Senior, Finance & Banking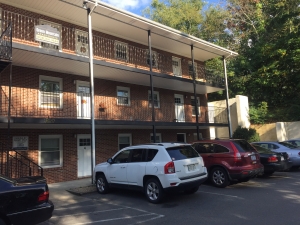 Tags: