Living on campus at Appalachian is an awesome experience that makes you feel much more connected to campus and the student community. When you live in one of the residence halls, you have to opportunity to live amongst other students and become part of the the Appalachian community. Each residence hall is unique and maintains a close knit community between each floor within the building. Residence Halls hold many events and programs that help you get to know the people who you live with. At the beginning of the year, Appalachian sends student leaders called Appol Corps leaders to show each floor around campus and introduce them to our school!
One of my favorite parts about living on campus was the convenience and excitement of everything going on around me. Whether I was hungry, needed to go to the gym or library, or just wanted to hang out outside on Sanford Mall, everything was simply a hop, skip and a jump away. Living on campus makes it even more convenient to get more involved in clubs and extracurricular activities because you are already in the same location as these events. Another enjoyable benefit of living on campus is constantly being around new people that you can meet and become friends with. Being surrounded by the student body of Appalachian at all times allows you to make the most of your Appalachian experience!
Appalachian's campus is slightly separated by East Side and West Side dorms, but both are equally convenient when walking to class and going to the dinning hall. Both East and West Side residence halls have fun activities to do outside when the weather is nice. Because all Residence Halls at Appalachian are equally wonderful, your on campus experience is guaranteed to be once in a lifetime.


Hannah Emerson
Junior, history, secondary education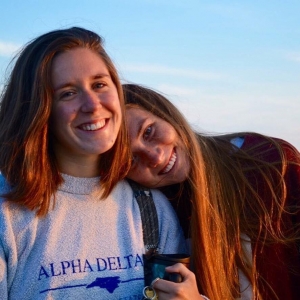 Tags: