Being a college student and finding time to exercise can be really difficult. All the homework, studying and other priorities make it hard to find time to go to the gym. One of the best ways I stay in shape is being a part of intramural soccer. There are three levels: amautuer, semi-professional and professional.
Being involved in intramural sports can be a great way to meet people with common interests and become friends with them. From my own experiences, I have met a lot of my friends playing soccer. Sports are always a good way to make friends and meet people with similar interests. Another advantage of intramural sports is that all of the games are at night. This is good because it does not mess up your schedule throughout the day.
Finally, I think intramural sports are something everyone should do while in college, not only because is good for your body, but also to get to know new people. It does no matter what sport is always a good time.

Daniel Flores
Junior, finance & banking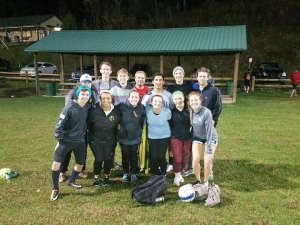 Tags: