College serves as a time where students are able to explore new passions; it is the time for students to expand their comfort zones and develop skills that will contribute to their success after graduation. Luckily, Appalachian State University is home to numerous clubs that cater to just about every hobby and interest you could think of. In fact, ASU hosts an event at the beginning of each semester that allows students to explore the clubs that are offered on campus. This event is called Club Expo.
ASU's Winter Club Expo was held January 28, 2018 in the Plemmons Student Union. This event created a space where student-run organizations and other departments came together to showcase their involvement on campus. The event is a free (yes, free) event for students to come explore the 400 plus clubs on ASU's campus in hopes of finding one or more that ignites enthusiasm.
So, what's the big deal of this event? Getting involved during college is highly beneficial for several reasons. First, joining a club allows students to create relationships with various individuals on campus. Establishing connections with faculty, staff and other students can be very useful, especially the older one becomes. Also, students have the opportunity to meet other students with similar interests and values. The people on ASU's campus are worth getting to know, and joining organizations contains the potential of creating lifelong friendships among students. Lastly, joining clubs allow students to dig deep into what they are truly passionate for. For instance, maybe a student is a strong leader but hasn't had a solid chance at developing those leadership skills. Or, maybe a student realizes they are passionate about an adventurous sport that exceeds their expectations. The limits are endless, and joining a club or organization allows students to delve into those limits.
Club Expo might have just passed, but it will creep back up on us before we know it. So, mark your calendar and get ready for broadening your Appalachian experience!


Jennings Cool
Junior, public relations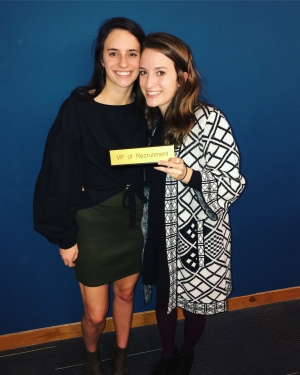 Tags: