Adopt, don't shop! The Watauga Humane Society is located on 312 Paws Way, Boone NC 28607.
If you aren't particularly looking to adopt a pet at the moment, there are many other ways to get involved with WHS. There is a dog park, a Bare Bones Boutique, fostering, spay/neuter and Team Educate.
The shelter offers many volunteer opportunities and ways to get involved with the community, all while getting to help out cute puppies and cats! There is also a club on Appalachian State University's campus to get involved with the Humane Society as well. If you want to be very involved, you can be a part of their volunteer group Team Educate.
Team Educate's purpose is to spread the word about the shelter's mission of proper animal care and treatment. They visit schools, student groups and scout troops. Team Educate also raises money through fundraisers and does supply drives for food and bedding donations. In addition to all of these things, they also provide shelter tours and pet care and safety presentations.
The Bare Bones Boutique is a thrift store meant for people to bring their unwanted or unused items for the animals. These items include the following: collars, leashes, toys, pet bedding and more! It is a great place to find cheap items to make your pet happy! The Dog Park is a great spot to bring your dog for exercise and to be social and meet other dogs and people! You can either get a day pass or become a member. For more information, check out their website!
There are endless options and opportunities to connect with the community and animals and get involved for a great cause. Call or visit now to get started!


Emmie Smith
Sophomore, journalism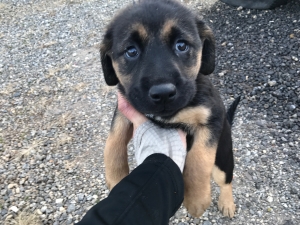 Tags: