So, you have received your acceptance letter for Appalachian State, now what? You have begun to think of the countless things you need to accomplish from now until you arrive for Welcome Weekend. I'm sure one of your top concerns is going to be who your roommate is going to be. Just like you, there is an entire class of students out there worrying about the same thing. When I was a senior in high school, I found myself worrying about the same thing.
After trying to find a roommate through Appalachian's roommate portal, I went to Facebook and joined the class of 2018 pages and realized there were so many people looking for roommates. Eventually, I found a potential roommate; we really seemed to have a lot in common based off of her Facebook post. Truthfully, this process of finding a roommate seems similar to online dating, but you have to ask questions to ensure you are going to be able to live with the person for a year.
After my roommate and I decided to live together, we were awaiting our room assignment but wanted to meet in person to make moving day less awkward; however, by the end of the summer, we realized we had something in common: procrastination. We never hung out prior to move in day, so I met my freshman year roommate on the same day I came to college. Was this a bad idea? Not at all. I am graduating in May, and I am still living with my freshman year roommate four years later.
Everyone has their own experiences, it is important to take every step as it comes. Everything will work out, and you will have the time of your life at Appalachian State!


Elizabeth Faile
Senior, marketing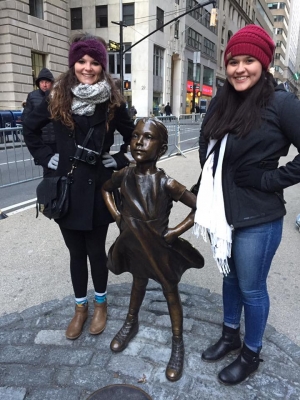 Tags: