When I came to App State, I thought I wanted to be a nursing major and help others in the hospital. I thought this was something I was passionate about. As I started taking different courses, I realized nursing was not for me.
The moment I realized I was probably not the right person for the job, I started looking for new majors I could succeed at. First, I wanted to do international business to be able to use my first language (Spanish). After plenty of thought, I finally decided that becoming a finance major was the best way for me to succeed in the business field.
Now, I am officially a finance major, and I really enjoy learning about different ways to make a company grow. I also enjoy being able to learn how to manage your own money because it is valuable in my own life. The college of business at App State is great, and the professors are always willing to help.

Daniel Flores
Junior, finance & banking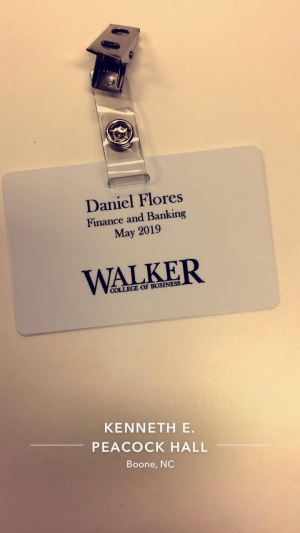 Tags: