As a history education major at Appalachian State, I spend a lot of time in the history department located in Belk Hall. The department is full of extremely qualified and knowledgeable professors who instruct a variety of courses Appalachian offers. The history department does a great job offering students courses that demonstrate history on a broad scale and represents many parts of the world. Students are allowed to specify what type of history interests them and focus on that during their time here at Appalachian. Students are encouraged to branch out from American history and learn about the different cultures throughout the world.
I am currently enrolled in a history course centered around women's history and the law. In this class, we learn about the history of women in the United States and how they are continuing to gain equality within society. This course is very interesting because it does a great job demonstrating the struggles of women within our country in earlier years. Another course I am taking is on European history from the beginning of the French Revolution. This class is very intriguing because European history is a subject many Americans do not know much about.

Many of the history courses at Appalachian allow students to think about the past in different ways. Often when I tell people I am interested in history, they respond by saying "history is boring" and "history is just memorizing a bunch of facts". However, studying history at Appalachian is different because the students are encouraged to study the subject using historical context and attempting to analyze the past in order to learn from it.


Hannah Emerson
Junior, history, secondary education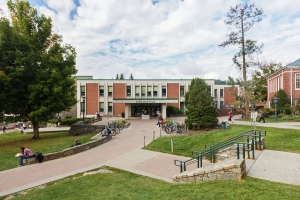 Tags: