Graduation is right around the corner and with that comes a lot of stress for the graduates. Many of us have worked four years or more to get to this point. We hoped and prayed we would get to this point, but, now that it is here, many are probably wishing it was not coming to an end. College has been great; we would not trade anything for our college experience, and the realization that we will be entering the real word is overwhelming. There will be no more midterms or finals, no more group projects, no more late night cram sessions in the library, no more FAFSA or tution reminders, no more campus parking. All these things will gladly be left behind, but the list of things we do not want to let go in college is coutless and never ending.
We will miss the tailgates and rooting for our beloved team in the student section. We will miss the late night App Cookie Co. We will miss eating on campus with our friends. We will miss our professors that pushed us when we had nothing left. We will miss the community of college students and knowing that we are all in this together.
As we face this new post-graduation phase in our lives, we will have bumps along the way. How to pay loans? Where to start a career? How to get to know people in different cities? These bumps will test us, but Appalachian has prepared us to face these challenges. If we can make it here, we can make it anywhere. Graduation is not a fear because we are Mountaineers forever, through and through. No matter if your running to your 8 a.m. class, or interviewing for your first real job, graduation is coming, and we are not afraid.


Taylor Burgess
Senior, nursing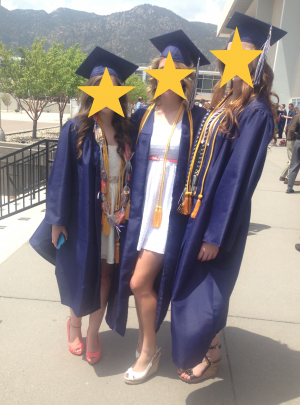 Tags: