I was born in Peekskill, New York and raised in Charlotte, North Carolina. I have a pretty good mix between northern and southern culture. It becomes most obvious when I make a trip to New York to visit family. The way of life 'up north' is different, to simply put it. The dynamic between person to person relations is not at all the same as it is in the south. In the south, people wave at you while you drive through their neighborhood and say "yes ma'am" and "yes sir." It is just the way of life and I quite enjoy the kindness you receive from a stranger 'down here.'
However, nothing compares to the kindness you receive at Appalachian State University. It's hard to explain through text, but I promise you would understand what I mean if you attended the university for a week. One of the first things I noticed when I began my freshman year was how helpful the staff and students were. My move in day was the same day as my orientation day making it very hectic which lead to me falling behind schedule. It was unbelievable how many students pitched in to move all of my clothes and furniture to my dorm before I had to go to my next orientation event.
The most significant thing I noticed was everyone in the AppState community was family. My freshman year, 2014-2015, was one of the hardest year for Appalachian State University. We unfortunately lost nine students, with a significant amount of them being suicide. Grief weighed down on all our hearts. However, the amount of encouragement I saw arise during this time gave me so much hope. I noticed that this was a community that truly cared about each other. After noticing these things, I knew I definitely made the right choice to become a Mountaineer.




Juliet DeRienzo
Senior, public relations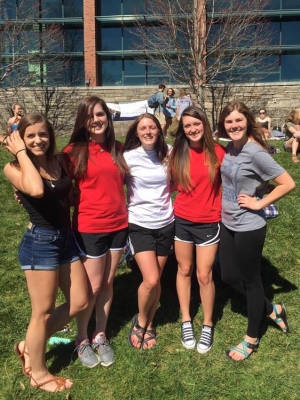 Tags: