Deciding a major can be extremely overwhelming before coming to college. Your acceptance letters arrives, and the next thing you know, you are trying to map out the next four years of your life. Now, this might seem like a daunting task, but it doesn't have to be as dreadful as it may seem. Below are some tips and tricks to consider before locking in on your major that will make your decision process run smoothly.
First, it is truly important to understand who you are and what you are passionate about. Relatives and close friends might have a potential future already decided for you, but your opinions, interests and passions are more important than the advice of those around you. Deciding on a major is more than just considering what you believe you would excel at; it is about understanding your skills, passions, interests and values and making an informed decision based on those factors.
Second, you need to consider all of your options. Most likely, there are several majors that will appeal to your interests. Look at all of your opportunities and decide which major is going to lead you to your desired career one day. In addition, there are most likely other outlets on campus such as service clubs, political teams and recreational programs that could help satisfy the aspects of your life not related to your major.
Lastly, look at the requirements for each major. On Appalachian State University's website, there is a full list of all major and minors offered. Within those lists, there are programs of studies that outline the course requirements for each major. In addition, the university lists four-year guides to help steer students in the right path. These documents are extremely important to become familiar with and fully understand before declaring your major.
Do not let deicing your major become a stressor in your life. Focus on who you are and your goals for your future, and go from there. The tips above are just a guide for the decision process; however, Appalachian State has programs and willing faculty to help you navigate this decision.


Jennings Cool
Senior, public relations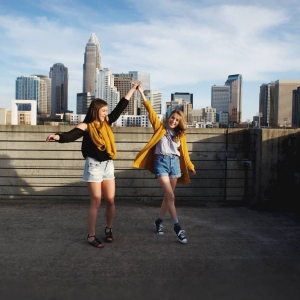 Tags: