There are so many things to do in the town of Boone as you will realize soon after moving up the mountain, but what is on campus for you to do? As you would assume there are many resources that will provide you with entertainment throughout the year. Here are the best on campus hangouts, annual events and things to keep your eye out for:
1. $2 movies at I.G. Greer
Don't miss out on this opportunity to see the latest blockbuster hits at our theatre on campus for only TWO DOLLARS. That beats paying for the movie when it comes out in theatre for a full $15. These happen every weekend and rotate depending on what has come out that week.

2. Athletic games
These are free with your AppCard so do not miss the opportunity to cheer of the Mountaineers year around!

3. Solarium
This is the closest thing we have to a rainforest in the mountains, a tranquil hangout that will put your mind at ease while studying for your exams.

4. A cappella shows
When I say you do not need to miss out on one of these events, I mean it. These groups on campus are incredible, and to watch their talents be executed in one place is a privilege.

5. Concerts
Appalachian has been stepping up their game when it comes to the concerts we have been having over the past few years. We have an incredible local music scene in Boone with bands from the area who are killer and have the chance to perform at Legends for the students. We have had big names like The 1975, The Avett Brothers, Chase Rice, and Lil Wayne make their way to Boone as well.

6. Sanford Mall
Another solid choice to get away from the stress of courses and life, spend a little time on Sanford Mall people watching and enjoying some fresh air. Whether you're playing frisbee, laying on a blanket or chatting with friends, this hub on the campus creates a getaway for all students.

7. Club and organization events
Keeping up with the Campus Newsletters that will post about the upcoming events within the clubs on campus is extremely useful. Most organizations have events, free food and speakers that are open to the public that can be a fun way to spend a day/evening.

8. Polar Plunge
This annual event is a fundraiser that is put on during homecoming week which involves people jumping into Duck Pond. When I say this is a once in a year opportunity I mean it because you are strictly not allowed in the pond any other time.


Elizabeth Faile
Senior, marketing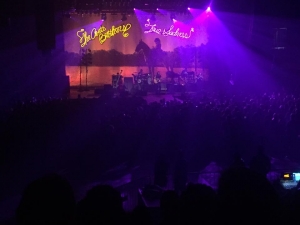 Tags: