As a finance major, one of my top priorities is to be good at managing my money. For some of us, college is the first time we are living by ourselves, and it can be really hard to manage the money we have. We can just start spending it on clothes and fast food, but by doing that, we run out of money very quick. Let me help you with some tips to how manage your money.
If you are incoming freshman, save a lot of your money from summer jobs or internships. Believe me, you will want to go out to eat with your friends on the weekends because there are so many good restaurants in Boone. Save as much money as you can over breaks because it will snow a good amount in Boone, which means snowboarding season! There is always a lot of deals for students but, the prices can still be high. Also, it is extremely beneficial to know the deals for restaurants, like TappRoom $2 tacos on Wednesdays.
Finally, if your schedule is not too overwhelming, try to find a job on campus. The university is very flexible, and they work with your schedule. I hope these tips help your budget so you can truly enjoy your college experience!

Daniel Flores
Junior, finance & banking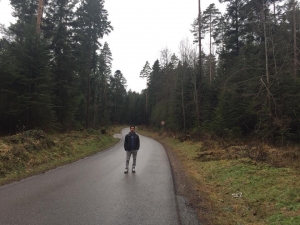 Tags: