Boone is a great place to live, but we all know during finals season can be tough. One thing that always help me get out of my exam funk is studying in a spot I enjoy being in. Here are some of my favorite study spots both on-campus and around town.
The first spot I'm going to mention is probably pretty obvious to most. While Starbucks is known to be a place where people go to do work, it's a new thing here in Boone, and it is always bustling. I feel a sense of accomplishment being able to snag a table there. I usually go to this location when I need to take a lot of notes because I don't really have to concentrate too bad in order to do so. I enjoy taking writing/typing breaks to observe my surroundings, and it is always fun when I see a friend walk in to grab coffee. Starbucks is the place to be when you need a break from the quiet and caffeine.
It would not be a study spot blog if I didn't talk about the library. I don't go to the library often, but when I do it's usually because I have mounds of work to get done. Usually, I'll rent a study room so I can be by myself, or I will head up to the higher floors for some peace and quiet. I have this philosophy that a student can either get tons of work done at the library or none at all. This is because you're bound to see at least two or three people you know who can distract you from your work. Next thing you know, your study time has turned into a social event. Overall, the library provides a great space for day-long studying and groups to get together to work on projects, etc.

Last but not least is the 2nd floor of Peacock Hall. Business majors know what I'm talking about here. This area of Peacock includes everything from tables, to seats with desks, and even a small coffee shop. The space is a pretty well-kept secret from people who never enter the building. I would say that this study spot is my favorite due to the fact that it's easily accessible. I spend my entire day in Peacock going from class to class; it is nice to have an area to be able to study and also be in direct contact with my professors in case I have questions.

While this list is a compilation of my favorite study spots, it doesn't make a dent in the amount of spaces there are for students to go. Boone has so many unique atmospheres to satisfy all of your studying needs. However, you will definitely catch me studying at these three places this finals week.


Rachel Jurney
Senior, marketing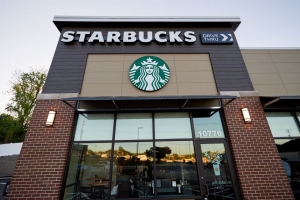 Tags: