As an incoming freshman, it seemed like food was constantly on my mind. I had never before been away from home for longer than a week, and suddenly the idea of not having my parents provide every meal for me was daunting. Would there be enough options for me on campus? Would I like the options that they did offer? Question after question popped into my mind, and I was wildly unsure about what I was going to eat on a daily basis.
But, here I am. Three years later and I can confidently say that my experience with eating on campus was never a problem. In fact, it was delicious! The three options below are foolproof, whether you're starving in between classes or meeting friends for a relaxed dinner.
1. McAlister's Deli
McAlister's is hands down a student favorite on App State's campus. The flavorful, diverse American menu provides options for nearly everyone – from salads and spuds to sandwiches and soup. It is also a great option if you're looking for a setting that feels like you're off campus, without having to actually venture off the property. My favorite thing on the menu? I love to share a giant nacho plate with my friends.
2. Healthy Select in Riverstreet Cafe at Roess Dining Hall
The Healthy Select booth is located in the upstairs of Roess and has the best vegetarian and vegan options on campus. It's a great option if you're looking for quicker, lighter, guilt-free fare. Here you will find options like falafel, veggie burgers and ever-changing daily specials. The Mexican lasagna is one of my favorite daily special dishes that they offer. So cheesy! So gooey!
3. Noodle Works in Riverstreet Cafe at Roess Dining Hall
Noodle Works is my go-to anytime I want to carb up, or am craving some comfort food. The interactive pasta bar allows you to customize your own pasta or stir-fry, and offers a lot of fresh vegetables and protein options. One of my favorite combinations is sautéed spinach, mushrooms and peppers cooked with pesto and rotini noodles. You can also add grilled chicken, meatballs or cajun shrimp. Consider yourself warned, though – the line for this pasta is always incredibly long!





Madison Barlow
Senior, recreation management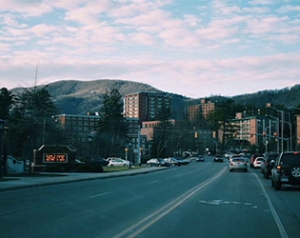 Tags: