Being a student with a major in the Walker College of Business is a very rewarding college to be a part of at App State because of how helpful and welcoming all of the professors and staff members are. Every professor that I have had, no matter the department, has been there for me when I had any questions about material that I did not understand. Also, while advising is not required as a major in the College of Business, all of the advisors that are housed in this college are so friendly, welcoming and so helpful to ensure that you are on track to graduate. If not, they help advise potential routes to take in order to graduate on time.
The two different advisors that I have seen about my track to graduate have been very informative and seemed to truly care about my academic success in graduating in four years. Adding onto this, when I was looking to obtain an internship during the summer between my junior and senior year here at Appalachian, I had help and guidance from multiple different professors as well as staff from the BB&T Student Leadership Center, which is a great tool to use because they offer mock interviews, résumé workshops and more.
In order to be admitted into the College of Business here at Appalachian State, there are admission requirements that must be met in order to be admitted into the college to complete the remainder major courses before graduation. While this may seem intimidating, satisfying all of these courses and requirements isn't an overwhelming task and you are even allowed to take a few additional College of Business Core Requirement courses and/or major courses while still completing the College of Business admission requirements. I would highly recommend to take Introduction to Finance near or while you are taking Principles of Accounting II because the material overlaps and each class will help to learn the material from one another.
Another amazing perk of being a College of Business student here is that this college holds many different events beyond the large Career Fair that the university holds. First and my favorite is the Business Connections, which is where employers from nearby come to present potential internships, part-time and full-time job opportunities. It is a great way to gain connections, experience in interviewing as well as having the ability to meet potential future employers. At this event, there are also other workshops and panels both from business employers as well as students about different topics from Clothes the Deal to How to Handle Criticism and Make it Work for You.
Some departments will also hold other events where you get the chance to meet employers from nearby in your specific major and potentially snag an internship or a job with one of these employers! The BB&T Student Leadership Center also holds other events to help prepare you more in presenting yourself professionally, including like I stated earlier, resume workshops, mock interviews (with staff and real employers), writing a cover letter and how to build the best LinkedIn profile. There are so many perks to being a College of Business major at Appalachian State and I am so happy that I am in this college with such amazing staff and resources to use at anytime!



Sarah Saunders
Senior, marketing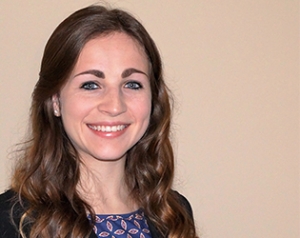 Tags: