It is about that time of the year again; everyone is settled into their class schedules, the workload has begun to pick up and the first round of exams is right around the corner. That overwhelming feeling derived from the pressure of meeting all those deadlines in such a short period of time slowly creeps into the back of your mind. We all probably know this feeling, right? I like to call it pre-test stress. As a second semester junior, I have my study habits down pat, and I hope my advice can help you overcome this pesky, stressful phenomenon.
Do not cram. Although this might seem like a mundane point, waiting until the last minute to study has never helped me. When professors warned me of this, I used to think who actually has time to study periodically throughout the week. However, as my course work has increased over the years, I have realized how truly important this concept is. My biggest saving grace in college has been Quizlet. I have started creating study sets for every class and have begun studying them during my free time. This has helped me tremendously when it comes time to really dive deep into my studying before an exam.
One of the most beneficial study tips I have adopted is taking notes of my notes. Yes, this sounds like a long process (which it is), but it is extremely helpful and well worth it. When you take notes of your notes, you are reading over the material for a second or third time. In addition, you are noticing things you may not have noticed before. Our memories improve with repetition; therefore, mindfully taking notes increases our ability to retain more knowledge and material.
Although these are just a few pointers, I strongly believe they are the most beneficial. College classes are no joke, and pre-test stress can haunt you at any time. It is important to find what study methods work best for you and utilize them effectively to avoid the stress of exams.


Jennings Cool
Junior, public relations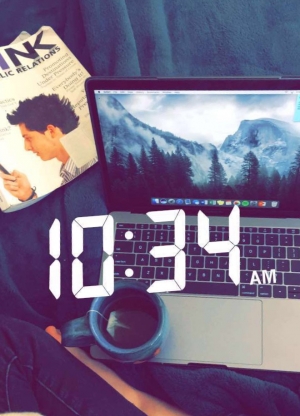 Tags: