Adjusting to college life can be difficult for anyone, however, when there's no one's footsteps to follow in, the transition can be even more challenging. As a first-generation college student myself, I would like to share a little bit about my experience, as well as some advice I have learned over the course of my first year.
First, I would like to say that if you are first-generation, you are not alone. Contrary to my own previously held beliefs, there are lots of first-generation students here at Appalachian State University. One of the largest groups of the first-generation student community on campus is the "First Generation Students' Club." This club meets every other week with the goal of supporting and empowering first-generation students and raising awareness of their presence on campus.
A second piece of advice I have for first-generation students is to get involved! While this may sound like cliché advice, it rings true for every new college student. Every student deserves their place on campus, but in order to feel involved in your college community, you have to put yourself out there and make it happen! My biggest piece of advice is to find something that aligns with your passions. For example, over the course of my first year I have attended a variety of clubs and events such as the ASL club, politics club, hall council, and (my personal favorite because it really makes me use my noggin) moral science club! Even in my short list of clubs, it is clear that Appalachian offers students a wide variety of different kinds of clubs and involvement opportunities. There are also lots of resources on campus for students to get involved in communities that aren't necessarily clubs. For example, the women's center, LGBTQ+ center, and multicultural center are all organizations located on campus (in the student union) that are designed to help students get more involved in the communities they feel most passionate about.
First-generation students are equally important to the college environment and deserve to feel comfortable in their new home here at Appalachian. There are so many opportunities for first-gen students to get involved, so I encourage you to do just that!
To see a more comprehensive view of any clubs I have previously mentioned, or to search for new ones, log in to appsync: https://appsync.appstate.edu/ and browse away!

Carly Goodman
Sophomore, nursing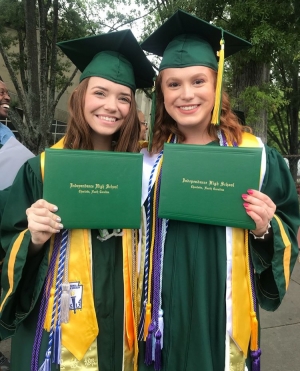 Tags: