Starting college is a big change; coming from a different city and being brand new to everything can be overwhelming! Whether you are an incoming freshman or transfer student, these things are things wish I knew before coming to college:
1: There are so many different clubs and extracurricular activities to be a part of! From Greek life to intramurals, there are many ways to get involved in something you enjoy!
2: Study and get to know your professors! Before doing anything for fun after class, make sure all your homework is done. There will always be time to hang out with your friends, but make sure you take time to not procrastinate. Try and get to know your professors! The more effort you put forward, the more willing they will be to help you later in the semester if you are struggling or need help!
3: Bring a warm jacket! The weather in Boone is random and unpredictable, so definitely layer up and make sure you bring a warm jacket bring. You will also need a rain jacket. Since our school is in the mountains, rain clouds often come and go.
4: Everyone is in the same place you are! Whether you are an incoming freshman or transfer student, there is always someone who can relate to how you feel. Don't be afraid to talk about what you are feeling. It is important to know that you are not alone and that there are countless people who can help you.
5: Being a mountaineer is the best thing to be! Appalachian State is similar to one giant family and there is always someone to lend a helping hand if you need it. There is so much to do at Appalachian State and so many people to meet!

Justina Ruscio
Sophomore, apparel design & merchandising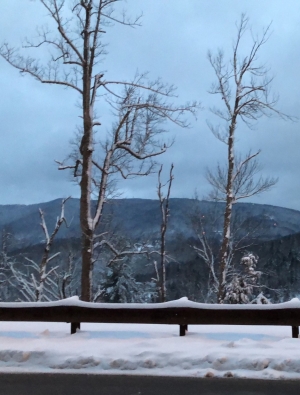 Tags: