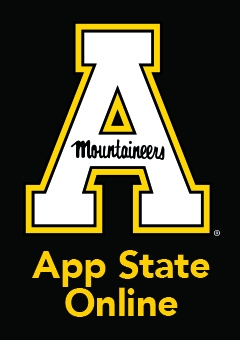 Greeting Message:
Thank you for your interest in Appalachian State University's off-campus programs. Congratulations on taking this first step toward making your dream of a baccalaureate degree come true. As you consider your next step, keep in mind that Appalachian State offers many of its high quality undergraduate degree programs online or at selected sites for the benefit of students who cannot enroll on the main campus.
Courses are taught by the faculty who teach them on campus so our distance learners get the same high quality academic experience for which Appalachian is known. Whatever the circumstances, sometimes your best opportunity to complete a four-year degree is while you're living at home. Make today the day you decide to change your future; App State Online staff are ready to assist you in pursuit of your goal.
For more information about App State Online programs, please visit their website.